The annual pep rally that rings in Pitt's football season wouldn't be the same without the bonfire. And the bonfire wouldn't happen without the Department of Environmental Health and Safety.
Each year, the department, which is part of the Office of Public Safety and Emergency Management, obtains the permits and materials to light the blaze, then staffs the hoses that put it out.
This year's was no exception. 
After @Pitt_FB thrilling win in the #BackyardBrawl, here's a parting look at the pep rally and bonfire held just a day earlier, as seen from Heinz Chapel. pic.twitter.com/HSphLRilmy

— Pitt Environmental Health and Safety (EH&S) (@PittEHS) September 2, 2022
William Santa, the University of PIttsburgh's Construction Safety Manager, had the best seat in the house and snapped some pics and these videos from the scaffolding at Heinz Chapel.
_________________
Staff members used more than 1,000 gallons of water to put out the dozens of 3-foot by 3-foot wooden pallets needed to create the fast-burning fire. The water used to extinguish the bonfire came from the Cathedral of Learning's sprinkler system. EH&S staff used two hoses to douse the blaze, with each pushing out 250 gallons a minute. It took about five minutes to put out the flames.
Here are a few photos from that memorable night: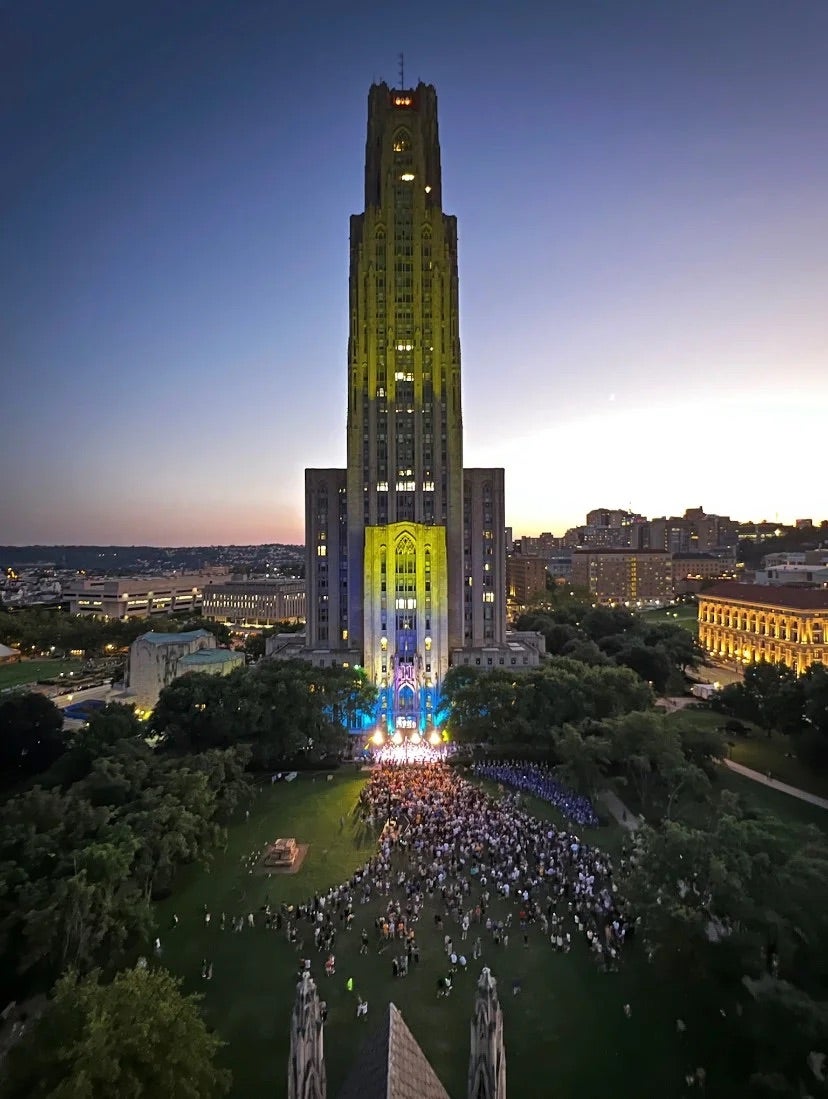 (Taken by William Santa from Heinz Chapel.)
(Taken by Kevin Caruso, EH&S's Fire Safety Specialist and Emergency Preparedness Coordinator)
(University of Pittsburgh)
(University of Pittsburgh)
(University of Pittsburgh)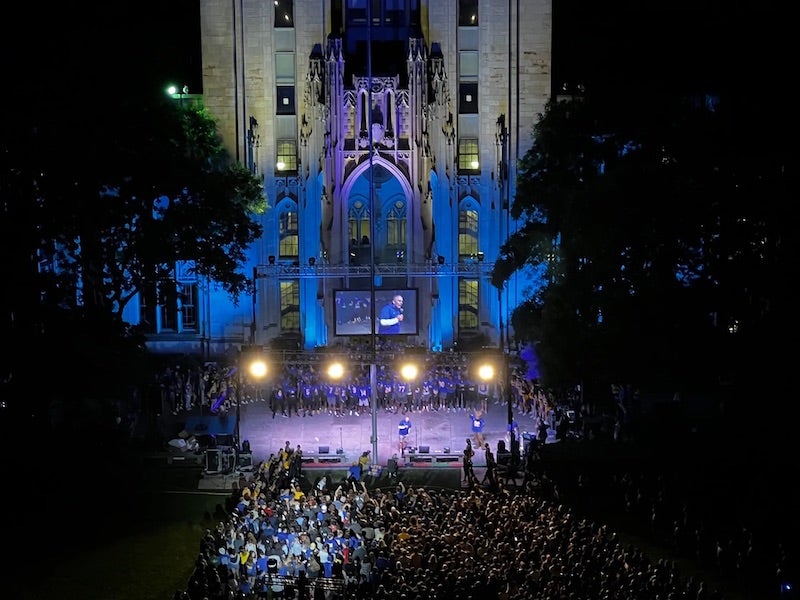 (William Santa)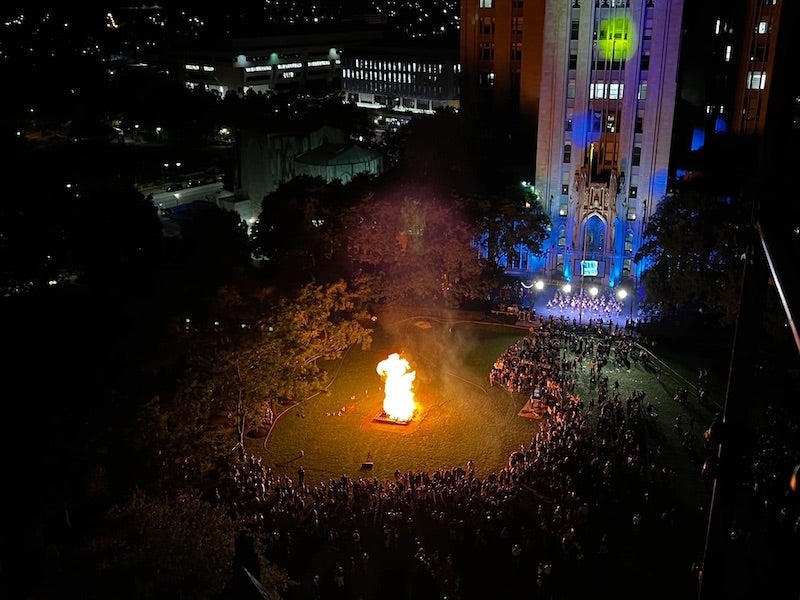 (William Santa)